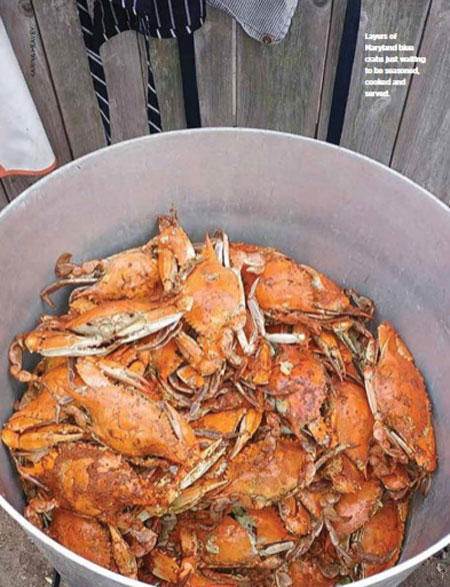 Stovetop Seafood Boil
SERVES 6
1 (12-ounce) can beer, pilsner or lager
2 sweet onions, quartered
4 lemons, quartered
½ cup seafood boil seasoning, Old Bay or Zatarain's
2 bay leaves, preferably fresh
2 tablespoons whole black peppercorns, plus additional ground pepper for seasoning
Coarse kosher salt
1½ cups (3 sticks) unsalted butter
6 cloves garlic, minced
½ teaspoon red pepper flakes or 1 finely chopped fresh red chile (jalapeño or Thai are good options)
2 tablespoons freshly chopped flat leaf parsley
3 pounds small new potatoes
1½ pounds smoked spicy sausage, such as Andouille or kielbasa, each cut into 6 pieces
6 ears fresh corn, shucked and broken into 3- to 4-inch pieces
3 pounds shell-on-large shrimp, or any variation of shellfish
Hot sauce, for serving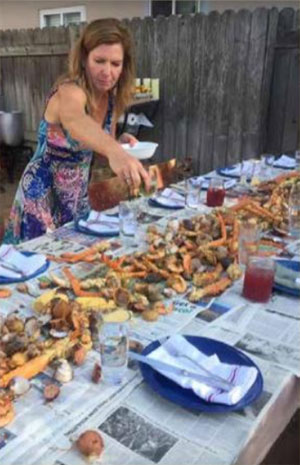 Fill a large pot with 5 quarts of water. (Add more if needed; the volume will depend on the size and shape of your pot.) Add the beer, onions, two of the lemons, boil seasoning, bay leaves, peppercorns and 2 tablespoons salt. Cover and bring to a rolling boil. Reduce the heat to a simmer and let cook until the flavors marry, about 15 minutes. The liquid should be highly seasoned and aromatic.
Meanwhile, prepare the garlic-sauce. Melt the butter in a medium skillet over medium heat. Add the garlic and red pepper flakes. Simmer until fragrant, 45 to 60 seconds. Add the parsley and season with salt and pepper. Remove from the heat and cover to keep warm.
Once the cooking broth is flavorful, add the potatoes and cook, covered, until just tender, about 10 minutes. Add the sausage and corn, and cook until tender, 5 to 7 minutes. Add the shrimp and cook until pink, about 3 minutes. Drain through a large colander.
Transfer the shrimp, sausage and vegetables to a large platter or for the wow factor, throw across the newspaper-lined table. Serve immediately with hot sauce, remaining lemon quarters and the warm garlic-butter sauce.
Where to order regional shellfish: