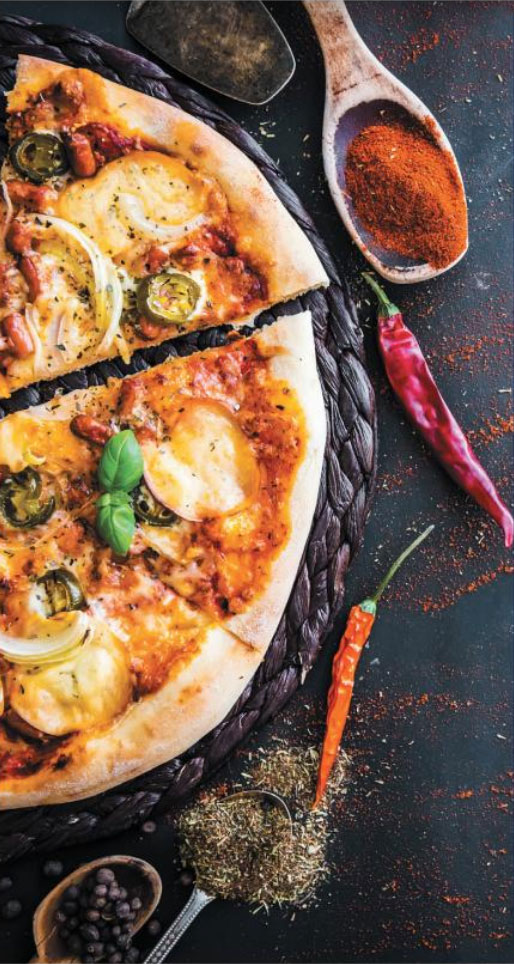 Pizza Dough
Martha Stewart
Ingredients
2 envelopes (1/4 ounce each) active dry yeast (not rapid-rise)
2 tablespoons sugar
¼ cup extra-virgin olive oil, plus more for bowl and brushing
2 teaspoons kosher salt
4 cups unbleached all-purpose flour (spooned and leveled), plus more for dusting
Directions
Pour 1 ½ cups warm water into a large bowl; sprinkle with yeast and let stand until foamy, about 5 minutes.
Whisk sugar, oil, and salt into yeast mixture. Add flour and stir until a sticky dough forms. Transfer dough to an oiled bowl and brush top with oil. Cover bowl with plastic wrap and set aside in a warm, draft-free place until dough has doubled in bulk, about 1 hour. Turn out onto a lightly floured surface and gently knead 1 or 2 times before using.
Dough can be stored in an oiled bowl, covered with plastic, in refrigerator up to 2 hours. To freeze, wrap dough in plastic and freeze in a resealable freezer bag up to 3 months. If you plan to use it in a recipe that calls for a half a batch, divide it before freezing.
San Marzano Tomato Sauce
Ingredients
1 Can San Marzano Tomatoes (Drained)
1 Tsp Kosher Salt
1 Tsp Freshly Ground Pepper
1 Tsp Dried Oregano
3 Tsp extra virgin olive oil
Directions
In a large bowl, use your hands to squeeze the San Marzano tomatoes to get the correct consistency. You're not looking for a refined sauce, so some pulp and chunks are fine. Next, pick out any basil leaves and tomato core if present in the canned tomatoes. Move the tomatoes to a large pan or pot and cook down the ingredients (including the Kosher salt, dried oregano, black pepper, and extra virgin olive oil) for 10 minutes. That's it, your pizza sauce is ready.