Malört, a "botanical gasoline" from Sweden via Chicago, is here thanks to a UCSD alum—try it if you dare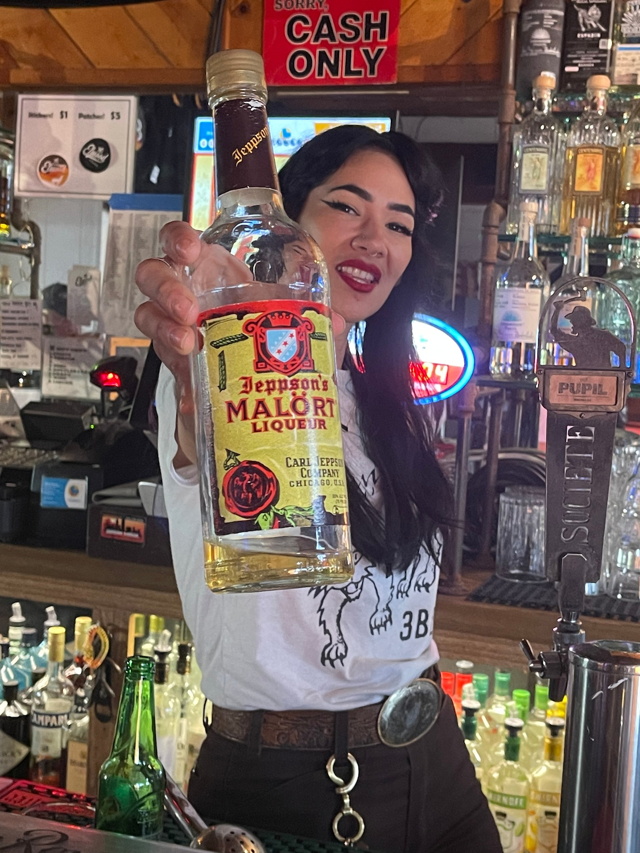 I was at The Elwood—a cool little dive bar in Chula Vista—and the bartender, Cece, slid a bottle in my direction and asked if I wanted to try something fun.
"Sure," I said. This was a mistake. Cece was testing me. If fun is defined by struggling to keep something down and ultimately losing that battle, then, yes, I had fun.
She poured me Malört, which I can only describe as herbal gasoline, with an aftertaste lingering well after I attempted to wash it away with beer. The stuff is notorious. Both in its foul flavor and its ability to persevere beyond its flaws. Long a staple of Chicago drinking culture, Malört has (finally?) landed in San Diego, in part thanks to a UCSD alum. Try it if you dare.
I asked why she wanted this on her shelf. "I am a Hophead," she said. "And Malört is a beer nerd thing. It doesn't matter what it tastes like; if it is hard to get, we want it, and I like it."
Malört is near mythological. Carl Jeppson, a Swedish immigrant, brought his bäskbrännvin (a traditional Swedish style of bitters) to Chicago in the 1920s. During prohibition, salesmen would sell Malört door to door as a "medicinal" product that rid its imbibers of headaches, menstrual cramps, stomach worms, and other parasites. Jeppson skirted federal regulation because law enforcement couldn't believe anyone would drink this concoction recreationally.
The botanical nature of this digestif makes me think of Jägermeister. While bold and challenging to drink, Jäger is more like a sophisticated, distant cousin to Malört. Jägermeister comes in a sexy, green embossed bottle and claims to be a "hunter's badge of honor." Malört appears bottled in a bathtub, hand-labeled with a sticker. There is no honor in drinking this elixir, usually just feelings of shame and remorse.
Yet Malört doesn't shy away from its reputation; they promote it. "Weeding out the weak since 1933," they claim.
This infamous liquor has received a lot of press, but none more hilarious and on point than a Thrillist article about three Chicago sommeliers tasting Malört for the first time. Jon McDaniel, Wine Director at Chicago's Acanto, describes Malört's taste: "It dries out the mouth completely. It's like putting sawdust in your mouth. I feel like I'm in Somalia all of a sudden. Piney, astringent cleaning aromatics, like Pine-Sol. Is this Pine-Sol? It tastes like when your dad says, 'Get the belt.' … This is the liquor version of puke and rally."
My first encounter at The Elwood inspired me to get in touch with Tremaine Atkinson, CEO and Head Distiller at CH Distillery in Chicago. He's also a UCSD alum. CH Distillery purchased Jeppson's Malört in 2018, but it's only been available in California for short time. He told me about some additional places that serve Malört in San Diego.
So, friends and enemies, here's where to taste the world's worst liquor in the best city in the world:
North Park's Live Wire has been a local favorite for 30 years. They play great music and carry a killer selection of local craft beers.
The Tower Bar, located in an iconic City Heights building since 1932, features live music and a great jukebox. This beloved dive features one of the largest selections of genuine Absinthe in San Diego.
Rosie O'Grady's is one of Normal Heights' go-to watering holes. This Chicago-style bar offers the complete Chi-town experience now that they are pouring Malört. You can also grab a legit Chicago dog.
The Elwood, of course. One of the best bars in Chula Vista and a true dive-lovers dive.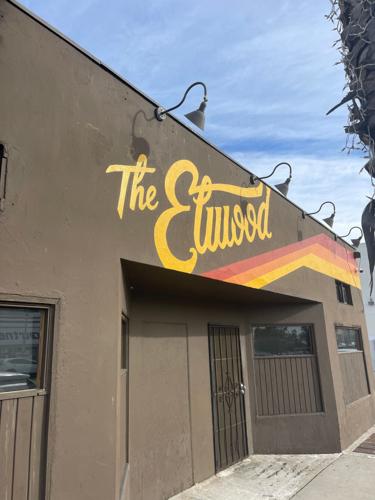 Different opinions exist over which bar in town had this liquor on the shelf first. I can't say who wins this dubious distinction. The irony with Malört, of course, is that there are no winners, just losers. After all, it's a pour that most would only drink on a dare.
So get your phone ready; you'll want to document your "Malört Face" when you first try. Don't say I didn't warn you.